Step 1: Identify the relative volume and sites where customers post online reviews
The first step in analyzing online reviews is to identify where customers are posting reviews for a product or brand as well as its key competitors.
In analyzing the video game console industry, we looked at online reviews for Sony PS4 and Xbox One posted by buyers in Amazon, Best Buy, Walmart, and Target.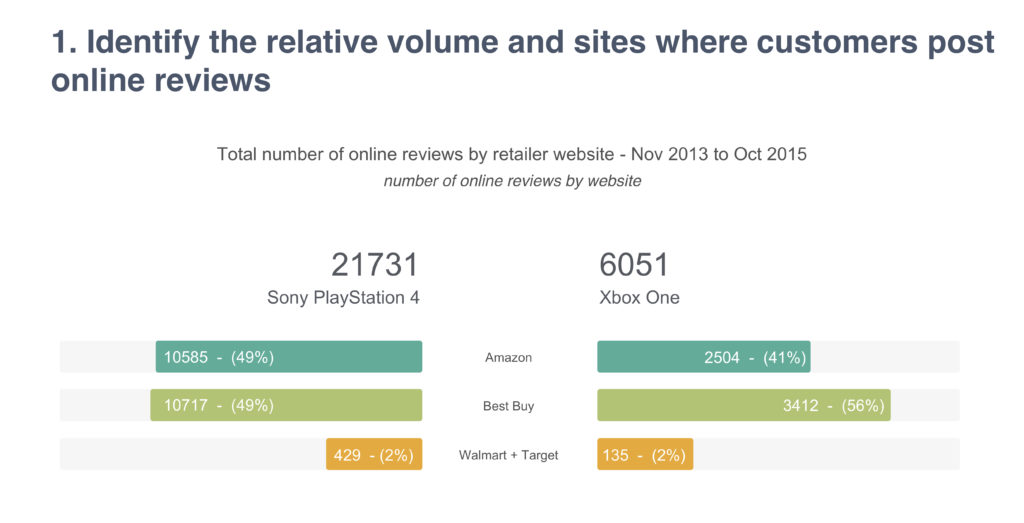 Sony buyers were much more likely to go online and post product reviews compared to Xbox customers. Overall Sony had three times the number of reviews as Xbox showing that Xbox needs to provide more motivation and encouragement to its buyers to leave positive reviews post-purchase.
More than 9 in 10 (98%) of all reviews for both consoles were posted to Amazon and Best Buy highlighting the importance of monitoring the two platforms for both brands.
Step 2: Use online NPS to track review sentiment
The second step in analyzing online reviews is to measure them against a benchmark. The most practical metric brands can use is online NPS – a variation of the traditional Net Promoter Score that calculates a score based on the ratings left by customers.
Using ratings to calculate an online NPS not only provides an overall view at reviews left by customers but also helps a brand understand how it might be impacting prospective customers who glance at the overall rating score while making a purchase decision.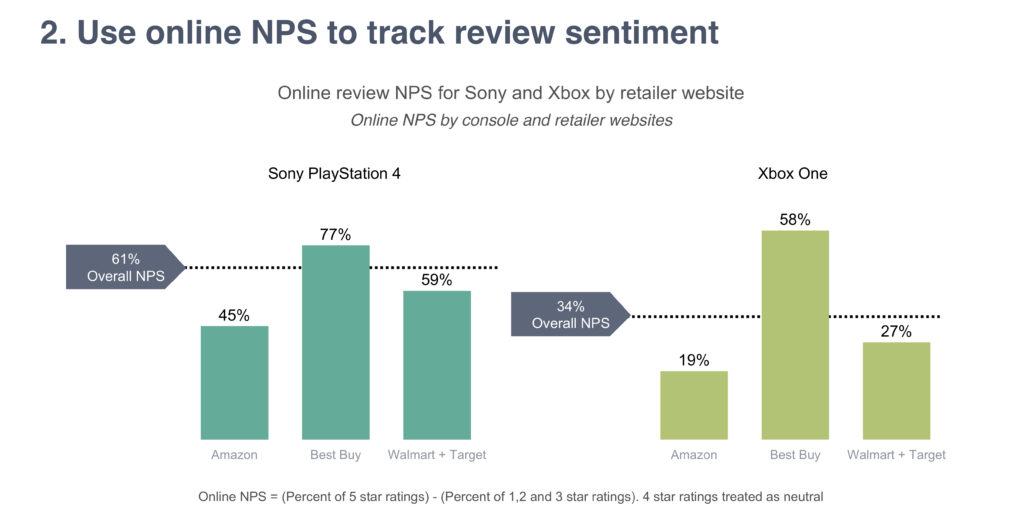 Online NPS can also be used to compare brands against competitors for each review platform showing helping brands identify customer pain points as well as where it should focus its marketing efforts. The overall NPS scores for Sony (61%) and Xbox (34%) show that Sony is better positioned to convert prospective buyers who read up on reviews during research. The NPS score of 19% for Xbox reveals that it needs to focus on its Amazon customers to turn things around.
Step 3: Identify drivers of positive and negative scores
The final step in analyzing online reviews is to understand what is driving negative as well as positive sentiment among shoppers which can be done via word trees.
Word trees reveal that Xbox's lower NPS is driven by a record of poor customer service when buyers contacted Microsoft post- purchase.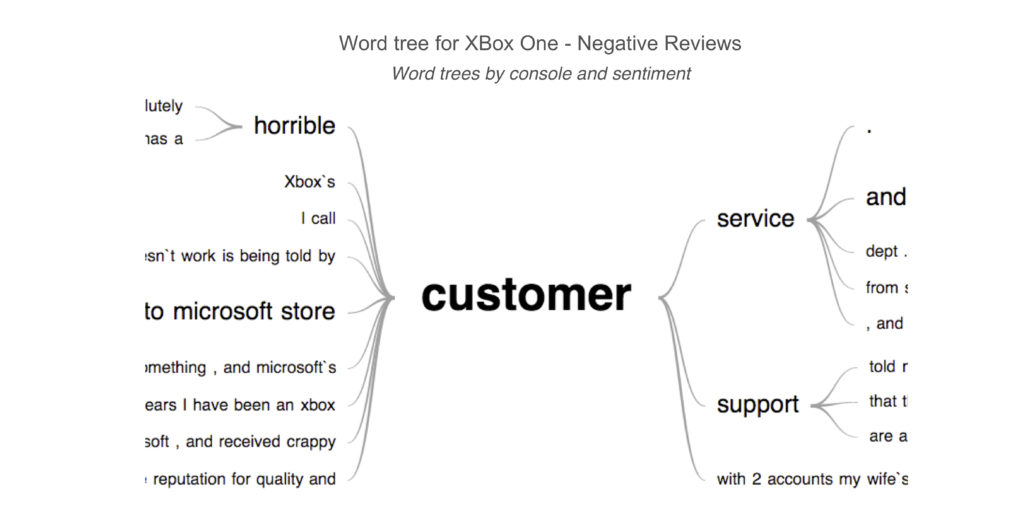 Sony's positive reviews are driven by its legion of fans and customers who are pleased to find it acts as suitable gift for their loved ones.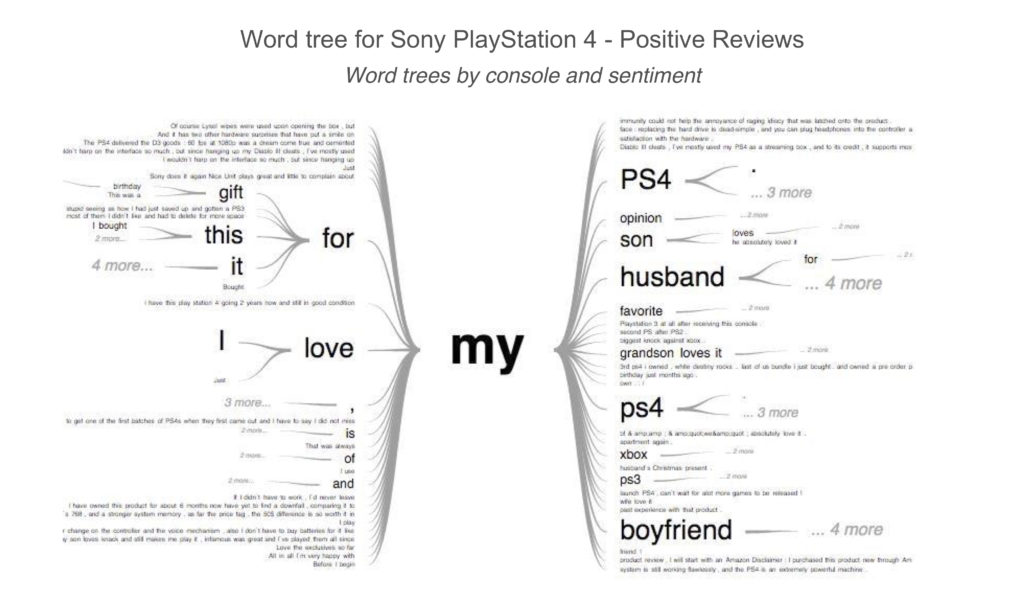 *for additional details on sources and follow up information see our full report – The State Of Online Reviews Among U.S. Shoppers