From searching for pet supplies to discovering the best green cleaning products, most Amazon shoppers are aware of the online retail company's Early Reviewer Program, even if they don't know it by name. The program encourages customers who have purchased a product that is newly added to the shopping site to share their review online. The three-year old program was designed help shoppers better understand Amazon products before they buy and make good shopping decisions. In practice, it also helped online retailers gain quick product reviews early on. In addition, product reviewers received a small Amazon credit for their efforts.
Amazon announced an end to the Amazon Early Reviewer Program this year. The company's announcement credits new online shopping initiatives, including One Tap Reviews and Global Review Sharing, as a main reason for the end of the older program. The new review options have shown to be more effective in generating product reviews from buyers, according to Amazon. One Tap Reviews are simple for users, who just 'tap' a star rating 1-5 and receive an instant confirmation of submission of their review.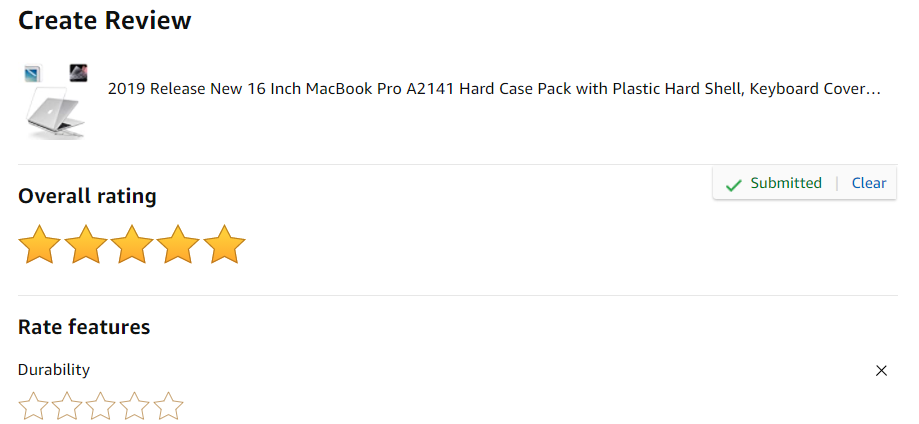 In the highly competitive field of online sales and Amazon shopping, amassing a large number of product reviews early on can make or break a small or independent retailer. When shoppers can't see, touch and feel a product, they turn to reviews from shoppers who Amazon authenticates as actually purchasing the product. From Kindle digital books to clothing and tech products, Amazon shopper reviews can help new companies and new products either sink or swim. The now discontinued Amazon Early Reviewer Program cost retailers $60 to produce at least five reviews within one year. The low cost of the program is thought to be one of the reasons why it is being closed.
Starting on March 10, 2021 no new participants could enroll in Amazon's Early Reviewer Program. For sellers, the posting of early reviews will stop on April 25, 2021. Enrolled businesses should see their Early Reviewer Program fees credited within three months after that date. There is some concern from independent Amazon retailers that the product reviews created through the Early Reviewer Program will also disappear. Amazon product reviews not created through the program should not be impacted.